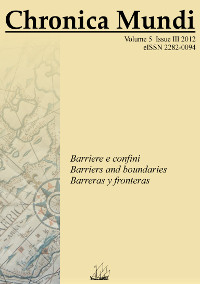 Chronica mundi



Chronica Mundi is a journal with an international vocation founded with the idea of creating a platform where experts, but also history enthusiasts, can find food for thought and discussion.
Studies published in the journal are original, have broad geographic and temporal coverage and are evaluated through the method of peer review.




New issue available

.

See "For Readers" page for details.